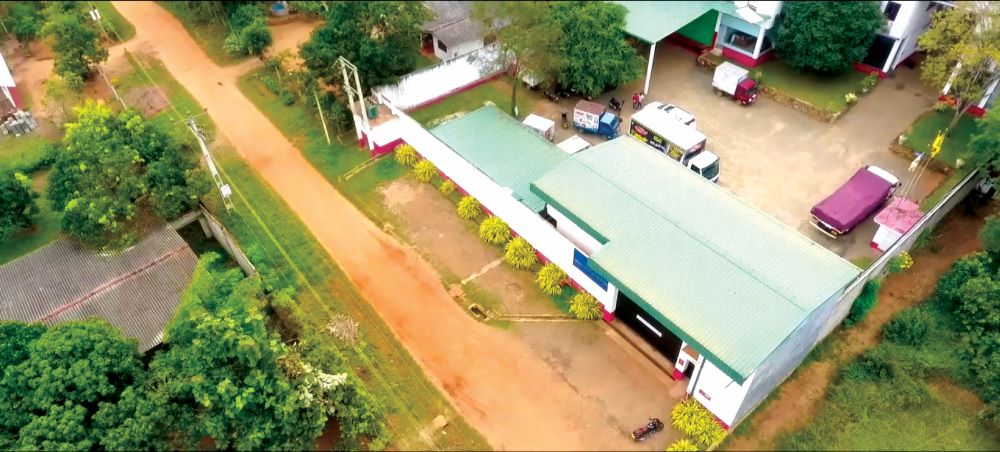 Ideal Motors, a fully owned subsidiary of the Ideal Group and the authorized distributor for Mahindra motor vehicles, motor cycles and utility products in Sri Lanka, has gained market dominance within a short time span backed by its unique after sales service. In 2017, Ideal Motors was awarded sole distributorship of Mahindra Powerol diesel generators and since then, Mahindra Powerol has been a mainstay in Sri Lanka catering to the power needs of both large and small-scale companies. Mahindra Powerol is a formidable generator which works with a Mahindra engine and is highly productive and efficient in the likes of minimal fuel consumption, durability and low sound disruption.
Mahindra Powerol generators are available from 5 KVA to 320 KVA and available in 22 models to be purchased at attractive prices from the island wide Ideal Motors branch network. These generators come in two categories: Portable generator category- 5KVA single phase generators and Industrial generator category – 10KVA 1P/3P to 320KVA three-phase generators.
''Mahindra Powerol is a global leader in diesel generators and it is a brand which is embraced around the world. Powerol generators are the first choice of telecom majors, factories, hotels, banks and service stations and we at Ideal Motors showcase a portfolio of generators suited to various niches.'' commented Janaka Kulathunga, Manager – Operation of Powerol Product.
Ideal Group recently installed 7 generators of 5KVA at the Multi-Purpose Cooperative Society (MPCS) at Tissamaharama with a special discount. Upon receiving the distributor rights of Powerol, Ideal Motors has constantly supplied these generators to factories, hotels, banks, SME's and to institutions like Telecom and Auto Mirage where continuous power supply is a necessity.
"The unique features of Powerol generators are the low fuel consumption and low sound level which are ideal for a country like Sri Lanka. To date, customers have placed their confidence on Powerol generators and are even more satisfied with the best-in-class after sales services offered by Ideal Motors. Ideal Motors is renowned for its unique after sales service and its island-wide branch network is capable of providing a seamless and convenient after sales service experience to the valued customer. Customers' convenience is a key in our value added proposition and they can contact the nearest Ideal Motors agent for all necessary services.'' Kulathunga further added.
The 15 Ideal First Choice workshops located island wide efficiently provides after sales services to customers from every corner of the island. Once a customer purchases a Mahindra generator, Ideal Motors ensures that they do not need to be worried of repair services or wander in search of spare parts and waste their valuable time and money.
Ideal Motors has a network of over 400 spare parts dealers located island wide who are geared to supply the necessary spare parts on-demand. In addition, Customers can easily access leasing facilities when purchasing a Powerol Generator. In essence, Ideal Motors takes care of the entire process from purchase, installation to providing guidance on how to operate the generator, service and availability of spare parts. The highly qualified engineers of Ideal Motors are available for inspection on the customer's requirement and they assist the customers to purchase a generator suitable to their needs.
Mahindra Powerol won the prestigious Deming Prize in 2014, awarded by the Union of Japanese Scientists and Engineers (JUSE) and Total Quality Management (TQM). Also in 2017, Powerol won the ''Super Brand in the World'' at the Glittering Awards Ceremony held in Delhi.